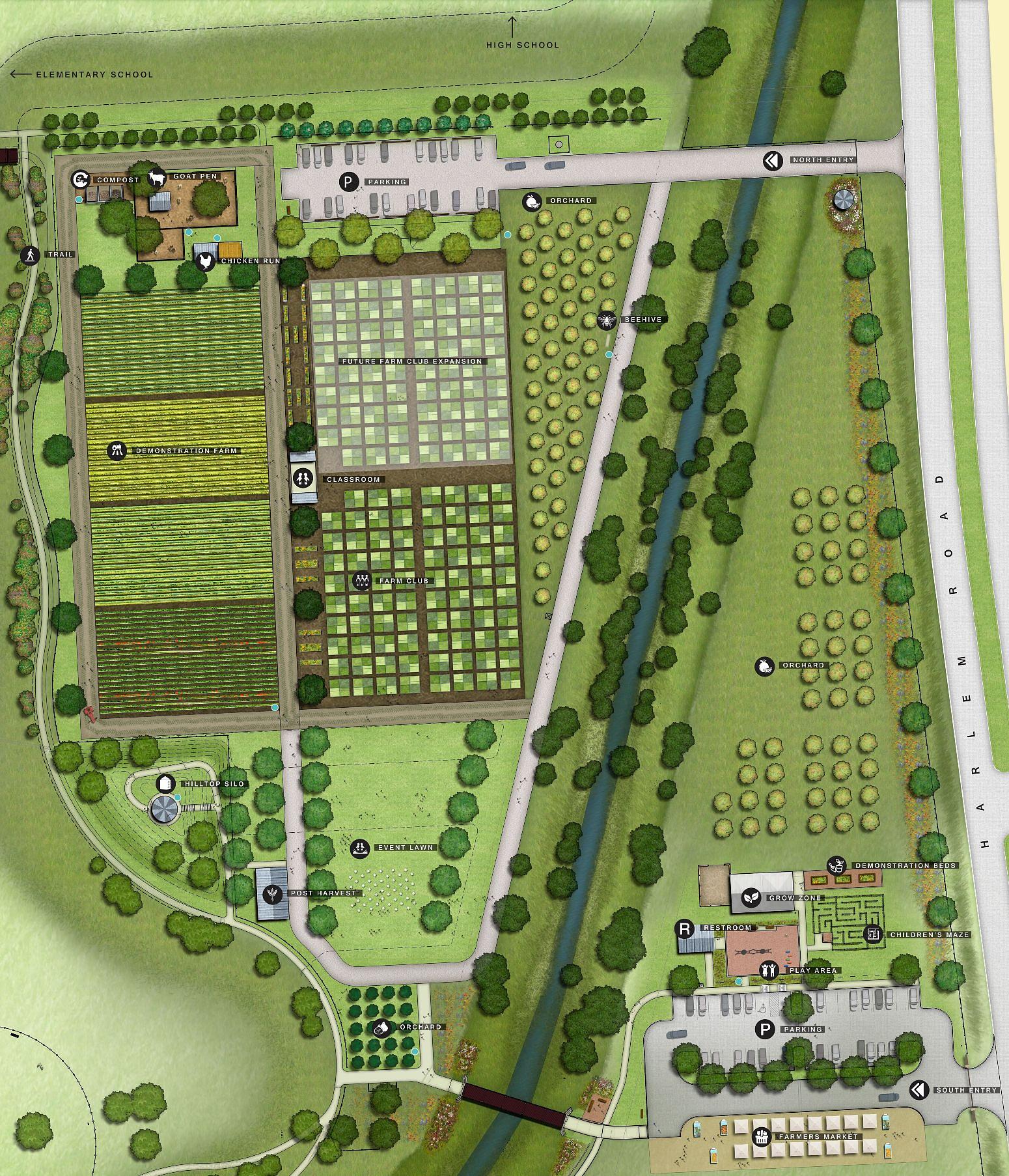 What is the Village Farm at Harvest Green?
The Village Farm is a 12-acre interactive agricultural amenity, nestled prominently at the entrance of the Harvest Green. The community farm is designed to be a "working" educational experience for Harvest Green residents. Visit our new homes in Richmond, TX, and join the Harvest Green Community. It encompasses fields, a greenhouse, homes for our adorable goats and chickens, plots where residents can grow produce for their own use and a terrace for hosting community events such as our bountiful farmers market and agricultural festivals.
Who owns it?
Harvest Green Village Farm is owned by the Harvest Green Homeowners Association. Agmenity has been hired by Harvest Green to manage the farm and its operations.