October
2023
01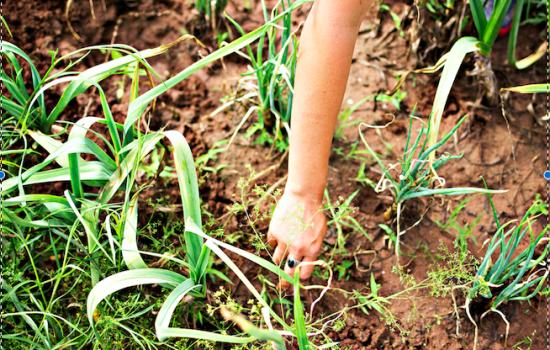 September Farm Report
September in Texas isn't that much different than August. It's still hot — but not quite as hot as it's been. Most of September was devoted to preparing the Village Farm for fall crops, but our farmers still had time to kick back and have some fun. Here's all you need to know about September on the farm.
Kicking Off Fall at the Farmers Market
Our weekly farmers market is always a blast. We love meeting people and showing off our seasonal produce. We also enjoy devising events and activities that make visiting the market that much more fun. On Sept. 30, we hosted a Fall Kickoff party. There was a bounce house, farm and greenhouse tour and a seedling activity station. If you missed it, why not attend one of our Meet the Farm Tours? You'll be able to see the farm, our greenhouse and our adorable farm animals. The next tours are 10 to 11 a.m. Saturdays, Oct. 28 and Dec. 2.
Share Our Veggies
A perk of living in Harvest Green is our Vegetable Share program. Each month, you get a box of delicious produce delivered straight to your door. Don't live here? That's okay — our share program is open to the public. We are now taking sign-ups for our Fall/Winter season share. What can you look forward to receiving? Roselle hibiscus pods, kale, Swiss chard, watermelon radishes, scallions and more. Shares can be picked up at the farm on Tuesdays. Head here to learn more and sign up for your own share!
We're Still Planting
Farmers have been planting and even harvesting fall crops. On the planting side, there are rows and rows of leafy greens and root veggies. Beds have also been seeded with beets, turnips, scallions, watermelon radishes, turnips greens, arugula and radishes. On the harvesting side, we've been picking snake gourd and French breakfast radishes.
What's in Season
There's always something new to be found at the farmers market, but right now, you can expect to find arugula, radishes, snake gourd, zucchini, eggplant, okra, Armenian cucumbers, cucumbers, long beans, assorted peppers, bitter melon, sweet potato greens, roselle greens, callaloo and herbs.
See What's Sprouting!
More than vegetables are sprouting at Harvest Green — we've also got new homes! Stop by our community to find out how you can make our farm your home.