August
2023
28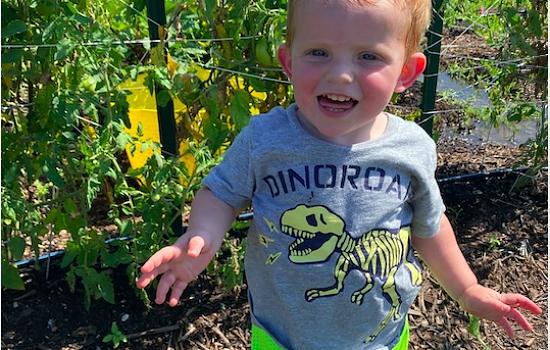 August Farm Report
It's been a great summer at the Village Farm. There have been fun farm events, lots of farm tours and wonderful things to discover at the farmers market. As we turn our attention to fall, we thought we would share some August highlights.
Still Harvesting Summer
Fall is on the way, but we are still harvesting summer crops. You can discover all sorts of summer goodies at the farmers market, including zucchini, eggplant, okra, Tromboncino squash, Armenian cucumbers, Tasty Green cucumbers, long beans, assorted peppers, bitter melon, Korean melons, sweet potato greens, Malabar spinach, roselle greens, butternut squash and herbs. As a side note, we also planted our last summer crops — eggplant and callaloo — this month.
Gearing Up for Fall
To ensure you have delicious produce to choose from for your Thanksgiving feast, we have to transplant our first crops by mid-September. In August, we seeded 13 trays of kale, chard and mustard greens with cauliflower, broccoli and cabbage being started very soon. We should be harvesting in November. What will you be choosing for your Thanksgiving feast?
Why Yes, We're Organic
The Village Farm is a certified organic farm. What does that mean? It means everything that goes into our soil must be derived from an organic source. That includes seeds, plants, fertilizer, mulch and pesticide. It also means our farmers have to plan ahead. To find out how we choose what to grow and when, click here.
Don't Miss the Next Farm Tour
Have you toured the Village Farm yet? No? Sign up for our next Meet the Farm Tours then! Our tours are a great way to see what your favorite veggies look like in the field. As a bonus, you get to taste some of the fruits of our labor. The next tour is 10 to 10: 30 a.m. Saturday Sept. 30. Reserve your spot today.
Plant Your Roots
Ready to plant some roots and experience everything life on the farm has to offer? Visit our gorgeous model homes and speak to a builder representative today.