August
2023
24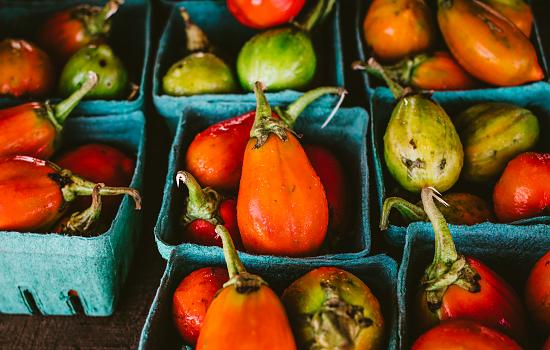 Harvest Green Helps Keep Food Pantry Stocked
What happens when our Village Farm produces more farm-fresh veggies than our residents can use? We donate the surplus to local food pantries like the one operated by East Fort Bend Human Needs Ministry (EFBHNM).
The non-profit aids families and individuals during times of temporary financial crisis. The food pantry provides families with nutritious perishable and non-perishable groceries, household items and toiletries. Stacey Williams, Director of Development for East Fort Bend Human Needs Ministry and a Harvest Green resident, said that Harvest Green is a huge contributor.
"We've received a lot of produce from Harvest Green this year," she said. "It's amazing for our families to be able to get fresh, organic produce, and we usually give out all the donated veggies the day we receive them."
Stacey estimates that we've donated approximately 800 pounds of produce this year alone. Since January, the charity has received eggplant, turnips, radishes, beets, lettuce, spinach, carrots, beans and more.
That's not all our farmers have done. When Stacey expressed a desire for EFBHNM to plant their own garden to supplement donations, Farm Educator Nathan Cross advised them on the garden layout, soil amendments and what to plant to get them started. Farmers also donated a pallet of cinder blocks to help them build out their raised beds.
We love being able to share the fruits of our labor with the greater community. It makes us happy knowing children will go to bed with tummies full of our fresh veggies.
If you would like to help East Fort Bend Human Needs Ministry, consider signing up for the OutRun Hunger 5K Family Walk & Run taking place at Harvest Green on Oct. 7. It's a great way to get some exercise, have some fun and help an organization dedicated to helping others.