July
2023
24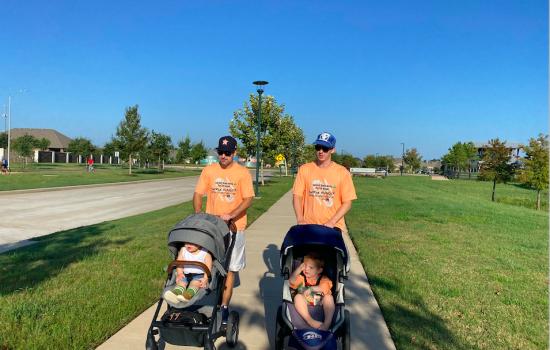 Getting to Know Your New Harvest Green Neighbors
So, you've just moved to Harvest Green — welcome! We're guessing you're ready to meet your new neighbors. Fortunately, that's an easy thing to do around here. Our amenities are designed to help you connect and create lifelong friendships. Here are some ways you can break the ice.
Party With Us
Our lifestyle director plans year-round resident events where you can have fun and meet your neighbors. She even hosts a meet-and-greet for new residents. This month, our residents have participated in an adult swim night, blood drive and movie night by the pool. Luaus, farm days, holiday celebrations and more are great places to meet people.
Join a Class or Club
If you're new around here, joining one of our clubs or taking a class puts you in touch with people who share your passions. We host cooking classes, fitness classes, craft days and more. There's even a Farm Club where you can grow your own produce with the help of our Farm Educators.
Take Up Farming
Our Farm Educators host many family-friendly activities throughout the year. Join them for a pizza night, nature walks or gardening classes. It's a great way to meet people who love our Village Farm as much as you do.
Hang Out at The Farmhouse
Sometimes you make friends just by hanging out. The Farmhouse is a great place to strike up a conversation while lounging by the pool or watching the kids play on the splash pad or at the playground.
Join Our Facebook Page
Once you make the move to Harvest Green, you are going to want to join the Harvest Green resident Facebook page. Just introduce yourself and join in the discussions to get to know your neighbors virtually. You'll also want to download our app and sign up for the newsletter so you can stay on top of all our amazing activities.
Take a Stroll
A great way to meet people is to just take a stroll. Harvest Green boasts 20 miles of walkable trails. Be approachable and friendly as you pass by others. Don't hesitate to smile and say hello, as a warm greeting can often spark a conversation.
Attend the Farmers Market
The Harvest Green Farmers Market is a fun place to pick up farm-fresh produce for your table and make some new friends. Talk to the vendors, introduce yourself to someone in line at the food truck and enjoy yourself.
Bring Fido Along
Everyone loves to meet-and-greet a pooch. Take your dog for a walk or unleash them at the dog park. You'll meet other pet parents and can maybe even arrange a playdate.
Sweat Together
Fitness fanatics — your new workout buddy is waiting for you at our fitness center. Take an exercise class or just get on the treadmill. You're sure to meet others who share your desire for fitness.
Volunteer
Volunteering not only allows you to contribute to the well-being of your community but also puts you in touch with other neighbors who share your passion for giving back. Throughout the year, we host charity drives and community fundraisers. Our annual OutRun Hunger 5K is a great place to meet new people and get some exercise.
Join the PTA
If you've got kids, you've got a built-in conversation starter. You can meet other parents at the playground, but joining the PTA allows you to talk to grown-ups without the kids being around. We have three (soon to be four) onsite schools. Check to see when the next meeting is. Don't have time for the PTA? See if you can volunteer in the classroom or during the lunch hour.