May
2023
30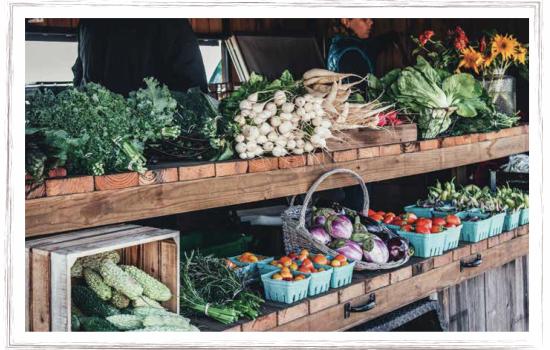 May Farm Highlights
Were you able to make it out to our Village Farm in May? We hope so, because it was a fun month filled with flowers, pizza and tomatoes. If you missed it, here are the highlights.
Did You Stop by the Farmers Market?
Our farmers market is going strong. In May, we welcomed a variety of vendors and enjoyed meeting everyone that joined us to fill their reusable bags with all the goodies for sale. We celebrated moms with an opportunity for family members to craft their own special bouquets using flowers grown on the farm. We also celebrated our bumper crop of tomatoes with a free Tomato Tasting & Cooking Demo. Visitors were able to stop by and taste them while learning how to cook up some tasty dishes. Over the Memorial Day weekend, families were able to meet and greet our friendly farm animals and some pretty fascinating reptiles at our Wild About Summer event.
Check out our farm blog to learn about upcoming summer events.
Get a Taste of Farm Life
Our Farm Educators have been serving up a taste of farm life. They hosted a fabulous Wood-Fired Pizza Night. Farmer Nick tossed the pizza dough, then Farm Educators created their own version of the classic Margherita pizza with fresh tomatoes and basil grown on the farm. Guests also were treated to live music provided by local artist Sean Heyl, lawn games and activities for the kids to enjoy.
If you didn't come out for the pizza, there are a few events happening in June we think you'll love.
Flavors of the Farm: Summertime Edition
Join farmer and food enthusiast Nick DeBrock from 6 to 7 p.m. Sunday, June 11, as he demonstrates how to cook up our summer vegetables. Sample dishes made with tomatoes, cucumbers, summer squash and more while enjoying a relaxing evening. The cost is $10 per person.
Thinking of growing your own tomatoes? Join us from 6 to 7 p.m. Tuesday, June 13, for an informative session covering tomato biology, care and maintenance of tomato plants and some of the varietals growing at Village Farm — taste testing included! The cost is $5 per person.
Don't miss the opportunity to learn what year-round farming looks like. During the free tour, you'll learn what veggies are in season, visit our goats and chickens and taste the fruits of our labor. The next tour is 1:30 to 2 p.m. Sunday, June 25.
What's in Season
We've been keeping you updated on the progress of our tomatoes and are happy to report the harvest is in. We've got 11 different varieties ready at the farmers market to tempt your tastebuds.
Cucumbers are also back in season which is good news for salad lovers everywhere. Our farmers harvested three different varieties. Excelsior is perfect for pickling. Minime is a tiny cucumber that pairs nicely with your favorite dip. Ashley is a standard cucumber that can be tossed into salads and layered on sandwiches.
Also in season are assorted peppers, green beans, zucchini, Tromboncino squash, fennel, radishes, carrots, leeks, onions, celeriac, rainbow chard, kale, assorted herbs, edible flowers and bouquet-making flowers.
Make Your Home on Our Farm
If you're loving all the activities our Farm Educators dream up, make your home with us! There are many residents-only activities you will love, including our annual La Tomatina Padre festival and Farm Club Pizza Night. Visit today!