May
2023
21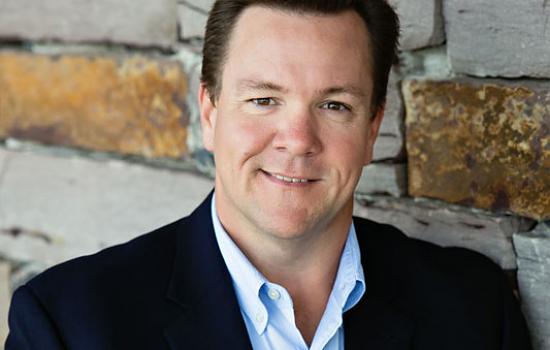 Meet Our New General Manager!
Harvest Green has a new general manager, but David Hogue is certainly not new to Harvest Green — he has been working on development of the community since its inception.
David was recently promoted to Vice President and General Manager of Harvest Green after working first as a Construction Manager and then Senior Development Manager of the community since starting at Johnson Development in 2014. He has touched on all areas of development within Harvest Green planning out neighborhoods, amenities and parks, working with land planners, landscape architects and others. And while David calls development of Harvest Green a collaborative effort, Harvest Yard bears his direct stamp.
"On a trip to Colorado with my family, I noticed the huge sweeping irrigation systems in the hay fields in northwest Texas which were, just, emblematic of agriculture, and I thought a representation of that would make a great feature in the community," David said. "So, we worked that in as the entry feature and swings Harvest Yard."
With a degree in construction management from the University of Houston, David said he was drawn to construction because you could see a daily impact.
"I like the daily results of construction — it's obvious what you contributed to the world," he said. "Now I'm watching places take shape — places that will be home to people for generations."
He also said the type of development happening at Harvest Green and other Johnson Development communities (he also worked at Imperial and with the early development of Jubilee) appeals to him.
"My parents live in a neighborhood from the 1950s, and all it is are just streets and houses," he said. "What we are doing here is building a community within a community — this feels like a calling to me.
"You can see this every day at Harvest Green. For the size of our community, we have an amazing recreation center, and it's being used constantly. The lifestyle director always has something going on. And the farm is integral to our lifestyle here. It's not just a farm in the community that you drive by. You have the chance to get involved, and I can see from the various social media platforms that our residents are forming relationships and bonds that go well beyond just the organized activities. That's the impact that's special about doing what we do."."
Now that he's in charge of development of Harvest Green, David says he's going to "keep the train on the tracks."
"This is a great community that has outperformed from day one," he said. "Of course, we'll look for areas of improvement, but we're going to make sure this stays a great community and continue building community within our community."
When not at Harvest Green, David can be found spending time with wife Izzy and their 1-and-a-half-year-old daughter Adrianna, who he calls a "ball of energy of smiles and giggles."