January
2023
09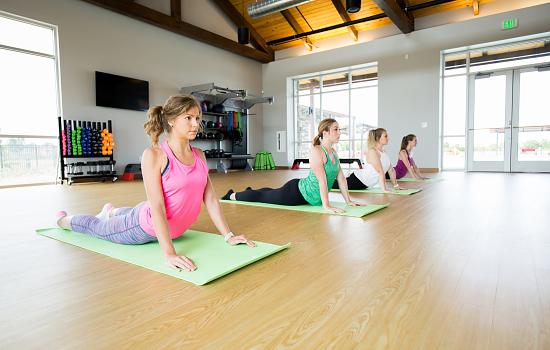 Keep New Year's Resolutions with Ease
Already finding it hard to keep your New Year's resolutions? We feel you. Promises to exercise more, eat better and take care of our mental health aren't easy to keep in this fast-paced world. Unless you live in a community devoted to helping you stay healthy. A community like Harvest Green. Here, you have everything you need to easily live a happier, healthier 2023.
Start with the Gym
Most people sign up for gym memberships in January. By February they've already stopped going. Not if you live in Harvest Green. Our fitness center offers state-of-the art exercise equipment including cardio machines and weights. Residents can participate in five free group fitness classes a week led by professional instructors. We have boot camp. Bollywood and Zumba, HIIT and yoga. Need more motivation? Sign up to work with one of our personal trainers. They'll devise a personalized workout program just for you. The best part? Residents don't have to travel far to hit the gym — they could even ride their bike there for an extra boost.
Eat Your Veggies
Digging out the cookbooks sure that this will be the year you serve up healthy meals? Those recipes require fresh fruits and vegetables — preferably organic. Some communities serve as drop-off points for CSA boxes but only Harvest Green has a 12-acre farm. Our Farm Educators grow a variety of vegetables, fruits and herbs. You can purchase them at our weekly farmers market, have them delivered to your doorstep via our Vegetable Share Program or join our Farm Club to learn how to grow your own. Now that's bringing the farm to the table!
Hit the Trails
Resolved to jog or cycle every day? Hit the trails. Harvest Green boasts 20 miles of walking and biking trails. It is a great way to get moving, enjoy fresh air and bask in the beauty of nature. The trails even wind past our Village Farm so you can see how your veggies grow. Want to challenge yourself even more? Sign up for our annual OutRun Hunger 5K Family Walk/Run.
Embrace Mindfulness
Mindfulness is taking time to slow down and really notice things. It's the opposite of multitasking. It's also about letting go of things you can't control, accepting yourself and others and developing patience. Meditation is a great way to start the mindfulness journey. You can do it at home, but we love getting outdoors and relaxing in our many parks and 470 acres of green space.
Take Up a Sport
Our residents can easily take time out of their busy schedules to challenge each other to pick-up games on our sports fields. We've got plenty of open space for a quick game of soccer or football. Harvest Yard features two tennis courts and a sand volleyball court.
Have Fun
Wellness shouldn't be a chore. No one likes those. Find something fun to do that gets you moving. You'll be surprised how many calories you'll burn. Gardening is a great activity. When you purchase a new home in Harvest Green you have the option of having a backyard garden installed. Our whimsical playgrounds keep kids active — which is good for their cognitive development. Splashing in the resort-style pool during the summer helps build muscle. Even Fido can get some exercise at our dog park.
Make the Move to Wellness Today
With so many ways to stay fit, isn't it "thyme" to make your move to Harvest Green? Visit us today.