July
2022
18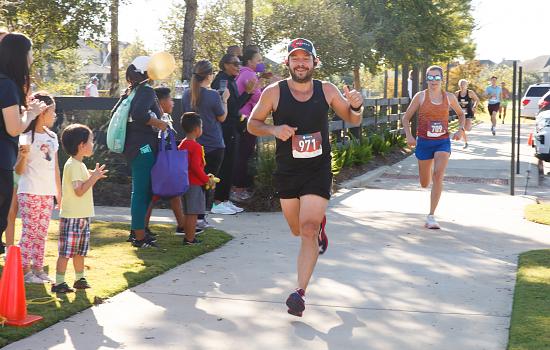 Workout, Stay Cool
The Texas heat is no joke. Add in Houston humidity and you may be thinking of throwing in the towel when it comes to your outdoor workout. Hold off. There are ways for you to stay fit and enjoy the great outdoors. Here are some tips for safely working out so you'll stay cool as a cucumber
Plan Your Day
Exercising in triple-digit heat requires planning. If you haven't exercised in the heat, you can't be sure how your body will react. Exercise with a friend or tell people where you will be working out. Schedule your morning jog or evening bike ride before 10 a.m. or after 5 p.m. when the sun isn't as strong. Know the distance you will be traveling and schedule breaks to drink water and laze in the shade. Change your route to take advantage of tree-lined paths and streets.
Check for Advisories
Check the temperature before you leave the house. If you think it's going to be too hot for you, don't push it. There's no shame in switching to the treadmill or exercise bike. Pay attention to weather advisories. Heat advisories are issued when heat conditions are particularly dangerous. If one is issued, plan to stay indoors.
Carry More Water
Hydration is key if you plan to work out in the heat. If you normally carry one water bottle, carry two. Stay on top of your hydration throughout the day even if you aren't thirsty. You don't want to start your workout already dehydrated. The Texas Heart Institute recommends drinking 16 ounces of water a few hours before your workout. During your workout, you should be sipping water every 15 minutes. For more intense workouts or sessions lasting 90 minutes or longer, you can drink sports drinks. Skip the ice cubes and drink cool water as your body will absorb it faster.
Don't Forget Sunscreen
On hot days you will be tempted to run in sleeveless shirts and short exercise pants. That's fine, but you need to remember the sunscreen. Use a broad-spectrum sunscreen with an SPF of at least 30. Reapply according to the package directions but don't be afraid to apply it more often if you have been sweating.
Dress for Success
Wear light-colored exercise clothes that will reflect the heat and keep you cooler. Dark clothes absorb heat. Loose-fitting, light-weight clothing allows air to circulate freely. Wear a hat and sunglasses.
Jump in the Pool
Swimming laps can get you in shape even faster than your morning jog. That's because water causes resistance which makes your muscles work harder. If all else fails, these pool exercises will give you a full-body workout and you won't even sweat.
Know the Warning Signs
Make sure you know the symptoms of heat exhaustion and heat stroke. The symptoms of heat exhaustion are headache, dizziness, profuse sweating, clammy skin, shallow breathing and muscle cramps. If you experience any of these, rest in the shade and sponge yourself with cool water. The symptoms of heat stroke are absence of sweating, pulsing headache, hot or dry skin, high body temperature, nausea, vomiting, loss of consciousness or confusion. This is a life-threatening condition. Seek medical help.