February
2021
22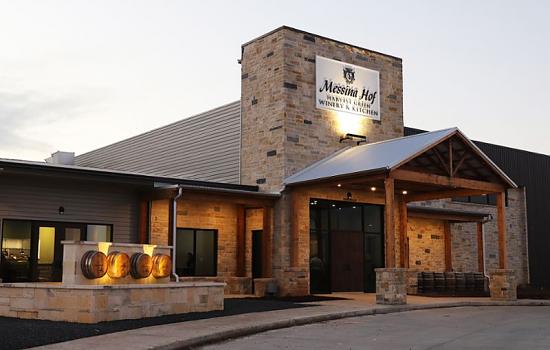 Celebrate Messina Hof Grand Opening Feb. 26-28
"Caber-yay!" The Harvest Green Winery & Kitchen officially opens to the public with a grand opening event Feb. 26-28 and we are feeling "grape" about it.
Earlier this month, Harvest Green residents had an opportunity to step up to the wine bar. Now everyone will have an opportunity to experience the perfect pairing of Messina Hof wines and Harvest Green produce.
The Harvest Green Winery & Kitchen is the second largest of Messina Hof's four wineries and the largest in the Houston area. The beautiful 12,000-square-foot facility boasts an 83-foot wine bar (it's gorgeous), full-service restaurant, two private tasting rooms and a 2,500-square-foot covered patio. There is also an on-site vineyard, a wine processing and production area, a barrel room and a wine warehouse.
In celebration of the grand opening, the wine bar will be stocked with bottles exclusive to our community sporting augmented reality (AR) wine labels.
The menu will feature Messina Hof's Vineyard CuisineTM, which pairs their wines with locally harvested vegetables and herbs in each dish. Many of the herbs and vegetables will have been grown right on the Harvest Green Village Farm.
And what a menu it is! Guests will be able to enjoy a petite filet served with a Merlot demi-glace, pan-seared chicken with a Chardonnay cranberry coulis and a show-stopping Petite Sirah-poached pear salad. An oversized Mugnaini wood-fired pizza oven will turn out delectable Neopolitan-style pizza — complete with wine-enhanced sauces.
Visit the Harvest Green Winery & Kitchen website to learn more about the grand opening events and how you can be a part of them. The come out and sip with us!