January
2021
11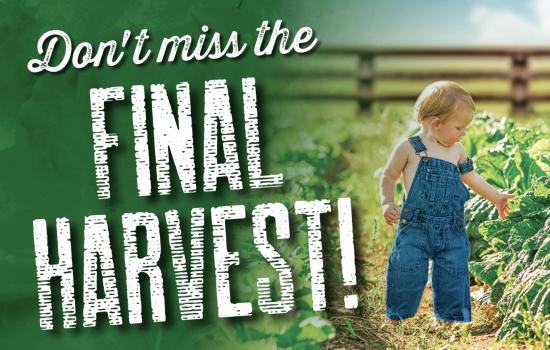 Harvest Green Ranks Among Top MPCs, Enters 'Final Harvest'!
We love it when home buyers choose to make the move to Harvest Green. In 2019, we had so many families make the move that we were recognized among the 50 top-selling master-planned communities in the nation by two esteemed real estate consulting firms.
John Burns Real Estate Consulting and Robert Charles Lesser & Co. (RCLCO) annually rank the 50 top-selling master-planned communities in the nation. We landed at No. 41 on the John Burns report with RCLCO placing us at No. 43. Builders sold 481 new homes in 2020, an increase of 35 percent!
Home sales were particularly strong for the first seven months of 2020. During that time, some of our builders had waitlists of more than 100 people eager to make the move to Harvest Green.
Sales were so good there are just over 100 homes left for buyers hoping to make the move to our community. We're calling this our "Final Harvest."
Builders Coventry Homes, Perry Homes and David Weekley Homes are offering the bulk of the available homes, but some of our other builders may have one or two homes left.
Both the John Burns and RCLCO reports cite historically low interest rates, demographic trends and a desire to live in highly amenitized communities with access to outdoor spaces for walking, hiking and biking as the reasons people bought homes in the top-selling communities.
Harvest Green is the only Houston master-planned community centered on a community farm. Additional perks include the Farmhouse amenity center, which has a resort-style pool, splash pad, fitness center and playground. A lifestyle director and fitness coach plan events as well as exercise classes. Miles of trails traverse the community and residents enjoy a number of parks — including a bark park.
We weren't the only Johnson Development community to be ranked. Our sister communities Sienna, Cross Creek Ranch and Trinity Falls were also recognized.
We are thrilled to have made these well-regarded lists and urge anyone hoping to move to our "farm-tastic" community to visit us today! Check out our list of available homes. Hurry, they won't last long.