November
2023
06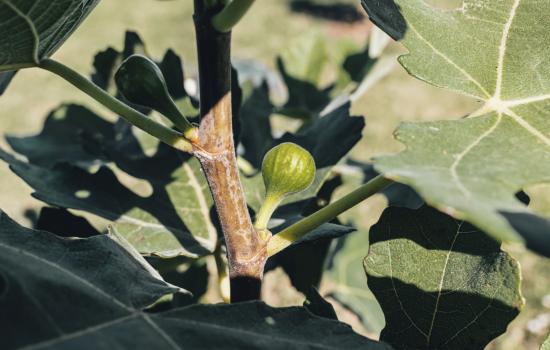 We're Planting Fig Trees Nov. 11
Got some free time on your hands? Trying to "fig-ure" out what to do with it? Why not join us for ourCommunity Fig Orchard Planting Day, 9 a.m. – noon Saturday, Nov. 11?
That's right! We're adding a new fig orchard near the Harvest Green silo and looking for some volunteers. You'll get some hands-on fruit tree planting experience, snacks, water and a chance to meet our residents. We get a beautiful and fruitful addition to our community. Sound like fun? sign up here. We'll provide all the tools. You just need to bring a pair of work gloves.
Why fig trees? In addition to being beautiful, figs are nutritious. Just half a cup of figs has as much calcium as drinking one-half cup of milk. Ounce for ounce, they have more fiber than prunes and more potassium than bananas.
Another fun fact is that fig trees have no blossoms. Instead, the blossoms are inside the figs. All those crunchy little seeds were produced by tiny flowers!
What can you do with figs once they have ripened and been harvested? They taste great in baked goods, stewed with chicken and made into jam. If you get adventurous, you can make a steamed "figgy" pudding for the holidays. We happen to think they make an elegant addition to salads — like the one below.
Come out and join us for our fun fig fling. We can't wait to plant some trees.
Fig, Blue Cheese and Arugula Salad
Ingredients
4 cups arugula
8 fresh figs, quartered
¼ cup blue cheese crumbles
2 tablespoons toasted, chopped walnuts
2 tablespoons honey
2 tablespoons balsamic vinegar
Directions
Toss arugula, figs, blue cheese and walnuts together in a large bowl. Whisk honey into balsamic vinegar. Drizzle the dressing over the salad just before serving.