May
2023
02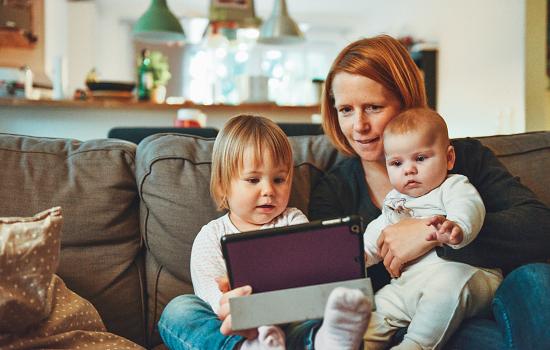 Mother's Day Fun for Everyone
What are you doing for Mother's Day this year? Hopefully you'll be making Mom a special bouquet at the Harvest Green Farmers Market. Once you have a gift, it's time to have some fun. Where? We have some thoughts.
The Mother of All Divas Concert
Sugar Land Town Square
7:30-9:30 p.m. Friday, May 12
Free admission
Celebrate Mom with a tribute to the mother of all divas — Mariah Carey! The concert includes all of Mariah's greatest hits so Mom will be sure to hear her favorite song.
Mother's Day Tea
George Ranch
11a.m. & 2:30 p.m. Saturday, May 13
$25 adults ages 13+, $15 ages 4-12, free for ages 3 and under
Dress up and join Ms. Mamie George for a 1940s garden party and afternoon tea. Learn about fashion, etiquette and flowers while enjoying traditional tea and cakes.
Mother's Day Vibe Market
Sugar Land Town Square
Noon-5 p.m. Saturday, May 13
Free admission
Take your Mom out for a day of shopping. More than 75 artists and artisans will be displaying wares for purchase. There will also be live music and professional Mother's Day photo minis.
​Space Cowboys Pub Crawl
Sugar Land Town Square
2-5 p.m. Saturday, May 13
Free to participate.
If Mom loves beer and baseball, she won't want to miss this joint venture between Eureka Heights Brew Co. and Sugar Land Space Cowboys. Stop by the six participating restaurants for music, games and giveaways. Visit four out of the six to receive a special souvenir. Be sure to stop at The Rouxpour from 2-3 p.m. to get a photo with Orion.
Charlie Wilson
Smart Financial Centre
7 p.m. Sunday, May 14
$67-$140
Take Mom out for a little R&B starring Charlie Wilson along with Jeffrey Osborne, Freddie Jackson and special guest Karyn White.
Mother's Day at Perry's
Perry's Steakhouse & Grille
All day Sunday, May 14
$49
Perry's is celebrating Mother's Day with a feast, including their 10 oz. filet stuffed roast, three-course pork chop Sunday supper and Off-The-Menu Brunch-inspired cocktails.
Live Jazz Brunch
Water's Edge Winery & Bistro
12:30-3:30 p.m. Sunday, May 14
Prices vary
Jazz up your Mom's day with brunch at Water's Edge Winery & Bistro. The menu includes all your breakfast and lunch favorites with a side helping of live music.