February
2023
10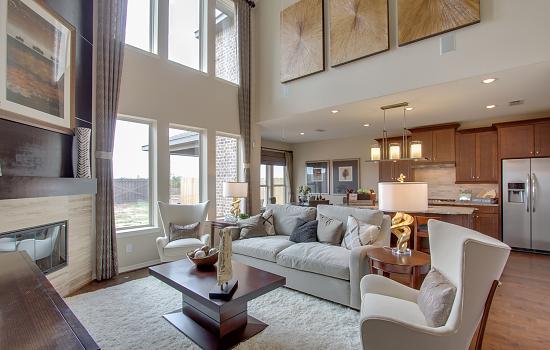 Newmark Homes Marked By 'Egg-cellence'
Harvest Green and Newmark Homes are an "egg-cellent" combination for new home buyers. We have a "farm-tastic" community; their homes bear the mark of excellence.
Newmark is constantly innovating. They understand that what families needed 10 years ago may not be what they need today. They keep an eye out for the latest advances in home design and technology, so you get a quality home that is built to last.
Take energy efficiency. Newmark understands that a green home isn't just good for the environment, it's good for your wallet. They use spray foam insulation, tighter construction and right-sized HVAC systems among other things to keep your energy bills low. They even provide customers a two-year membership with Energy Ogre, a technology company that pairs customers with the best energy plan from retail providers.
The builder also knows that when it comes to home automation, not every family needs the same thing. Their smart home package includes the items homebuyers want most such as door locks, light switches, video doorbells and garage door openers. Then they take it a step further, offering you the opportunity to create a personal technology solution for your family.
Since selecting design options for your home can be stressful, Newmark created the Curated Collections. These design packages allow you to select design options quickly and easily. As a bonus you'll know your contract price immediately and cut down on your home build time by a month or two.
Newmark Homes has begun pre-selling homes for 50-foot homesites in Harvest Green. The builder offers 17 floor plans with pricing from the $450,000s. Contact Ron Rice for more information, then get started designing your perfect home.