January
2023
13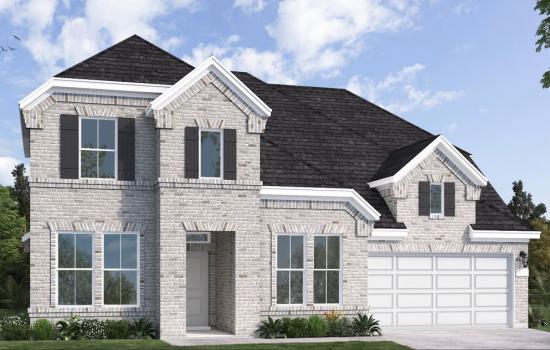 Coventry Homes 'Ex-seeds' Expectations
A smart, beautiful, energy-efficient home tailored to meet your needs? Sounds too good to be true? It isn't when you choose to build with Coventry Homes in Harvest Green.
The builder has a history of exceeding expectations. Happy homebuyers give it a 98 percent satisfaction rating. What really sets Coventry Homes apart is its "Built Around You" philosophy. Coventry doesn't try to shoehorn you into a home that doesn't fit your lifestyle. They work with you to build your dream home.
Coventry's award-winning designs start with standard features like spacious open plans, thoughtfully designed island kitchens and luxurious primary suites. Numerous structural options — including Texas-sized patios, wine rooms, media rooms and more — are available to enhance your lifestyle.
The builder knows that what you don't see is as important as what you do. Homes are constructed to exceed the dictates of stringent Environments For Living (EFL) standards to craft a home that is as energy efficient as it is beautiful. The "Eco Smart" program is a multi-faceted approach to building homes, targeting several categories including overall home energy savings, indoor air quality and resource efficiency. Bottom line? You'll save hundreds on your energy bills over the life of your home. You don't have to take the builder's word for it, either. Coventry Homes uses third-party inspectors to certify every home.
Knowing comfort and convenience is a priority, Coventry Homes also includes a home automation package as standard. Control your home via app or voice. The package includes smart door locks, video doorbell, smart thermostat, garage door opener and more.
Coventry Homes has begun pre-sales of homes built on 55- and 75-foot homesites in Harvest Green. Homes situated on 55-foot properties are priced from the $580,000s. Homes on 75-foot properties are priced from the $810,000s. You can contact Joanne DeCarlo for more information.