November
2022
17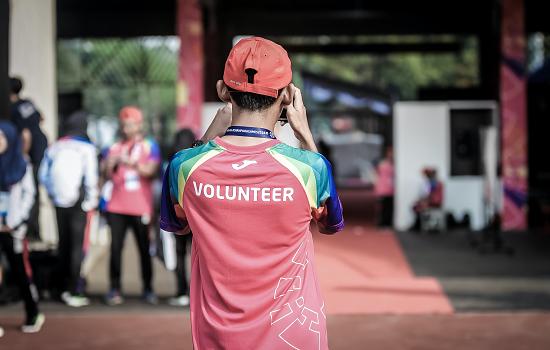 Support Local Charities for Giving Tuesday
Take a break from holiday shopping and do something great for your community on GivingTuesday, Nov. 29. The global event encourages people to support their neighbors through donations and volunteering. Not sure where to start? We've put together a list of our favorites.
East Fort Bend Human Needs Ministry
Help address the needs of families experiencing food insecurity and financial hardship. During the holidays, the organization puts together holiday food baskets that include everything needed to cook a holiday meal. Donations of food, time, items and money are always appreciated.
Cullinan Park is one of the largest nature parks in the Houston area. The conservancy promotes, protects and enhances this 750-acre oasis. Volunteers are needed for park clean-ups, trail renovation, prairie recovery, invasive plant removal, bird surveying and other birding activities, plant identification, gardening and fundraising. Donations help protect the wildlife, maintain trails, restore natural habitats and more.
Attack Poverty – Friends of North Richmond
Attack Poverty is a faith-based organization dedicated to breaking the cycle of poverty by providing a hand-up rather than a hand-out. Sign up to receive information about volunteer opportunities. Donate to fund programs such as food distribution, afterschool programs, classes, home repair and more.
Rosenburg-Richmond Helping Hands
Rosenburg-Richmond Helping Hands provides food, clothing and short-term financial help to those in need in west Fort Bend County. The organization operates a food pantry and clothing closet. Volunteers are needed to sort and distribute food items, clean donated clothes and serve as caseworkers. Donations fund these programs.
Abigail's Place provides emergency housing for single mothers. Donations are needed to support the upkeep of the shelters. Volunteers are needed to help transform houses into homes.
Fort Bend County Women's Center
The Fort Bend County Women's Center assists survivors of domestic violence and sexual assault and their children in achieving safety and self-sufficiency, while striving to prevent violence against women. Volunteers can assist survivors directly, work in the ThriftWise Resale stores, provide administrative support and more. Donations fund the crises hotline, therapy, case management and other programs.
Hope Fort Bend Clubhouse helps individuals living with mental health conditions thrive through education, work and relationships while providing transportation and safe housing. Donations support outreach, food, employment, classes, fitness activities and more.
Fort Bend Partnership for Youth
The Fort Bend Partnership for Youth provides mentoring services to youths in the Fort Bend County Juvenile Probation Detention Center and the Fort Bend County Juvenile Probation Department. Mentors are needed to visit with incarcerated youth and provide one-on-one support to youth as they complete their probationary period. Donations support special programs such as tattoo removal, parent training programs, work/study transition programs and more.
Child Advocates of Fort Bend seeks to end the cycle of child abuse and neglect through two programs. Court Appointed Special Advocates (CASA) promotes children's "best interests" in the foster care system. The Children's Advocacy Center provides direct services to child victims and helps coordinate the investigation, assessment, prosecution and treatment of sexual and serious physical abuse. Volunteers are needed to become advocates, serve as mentors, fundraise and more. Donations are always welcome.
Fort Bend Habitat for Humanity
Fort Bend Habitat for Humanity is a faith-based organization that builds homes for people in need. Volunteers are needed to help with construction, provide lunches, work in the office and staff the ReStore Warehouse shops. Donations provide the building materials needed to construct and repair homes.
Fort Bend Pets Alive is a non-profit organization focused on transitioning the Fort Bend County animal shelter to a "no- kill" operation. Donations fund adoptions, education and community outreach, low-cost spay and neuter surgeries, fostering, Positive Alternatives to Shelter Surrender (PASS) and rescuing from euthanasia lists.