October
2022
03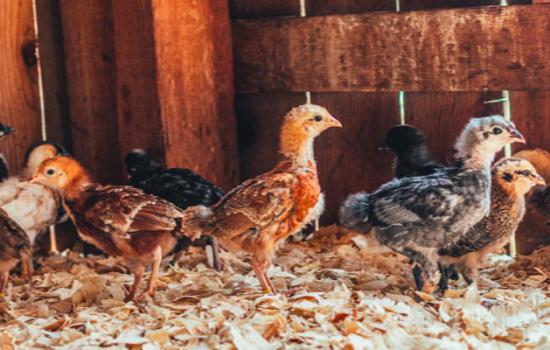 Here a Chick, There a Chick
Our hearts and our chicken coop are full now that 23 adorable baby chicks have come home to roost at Harvest Green.
The chicks arrived in August and are they cute! They are all young hens representing a variety of breeds, including Barred Rock, Cuckoo Maran, Ameraucana and Rhode Island Red. Do you know what that means? Brown eggs, white eggs, blue eggs and green eggs — when they are old enough to lay them.
The chicks were around 2 weeks old when they took up residence at the Village Farm. They will start producing eggs anywhere from 18 to 22 weeks old. Members of our veggie share program will have first dibs on the eggs.
Small upgrades to the chicken coop were made before the chicks' arrival, including new water and feed containers and a new layer of cedar mulch. The chicks' main diet will be a mixed non-GMO based corn and soybean. The diet will be supplemented by organic produce grown on the farm, including leftover baby and bunched greens. They will also have access to fresh grass and bugs when our Farm Educators are on the property.
You can see our newest residents by signing up or one of our monthly "Meet the Farm" tours. Our Farm Educators will lead attendees on a 30-minute walking tour of the Village Farm that includes produce samples and a visit with our chickens and Nubian goats. The free tours take place the last Sunday of each month at 1:30 p.m. Dates for the fall tour are Oct. 30 and Nov. 27.