August
2022
01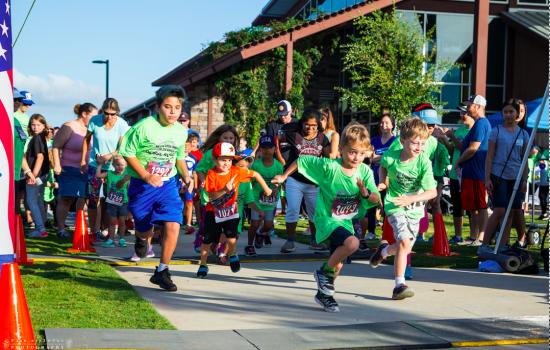 Are You Racing to OutRun Hunger?
Time to lace up your running shoes. The 5th annual Outrun Hunger 5K Family Walk & Run at Harvest Green is on!
The event — which benefits East Fort Bend Human Needs Ministry — will take place on Saturday, Oct. 1. It will begin with an 8:30 a.m. kid's run at the Farmhouse, 3400 Harvest Corner Drive, followed by a family 5K race at 9 a.m.
Registration is now open. The race fee is $25 until Sept. 2 after which the price will increase. There will be an after-party for participants and their supporters. All proceeds benefit East Fort Bend Human Needs Ministry.
Memorial Hermann Sugar Land will be this year's title sponsor. Karla Arjona Real Estate Services signed on as a platinum sponsor. BeLocal Richmond is a silver sponsor and Amaya Orthodontics is a bronze-level sponsor.
Many more opportunities are available with four levels of sponsorship. Bronze for $100; silver, $300; gold, $500; and platinum, $1,000. Each level of sponsorship receives several entries, name or logo printed on the race t-shirt, mentions in social media and a vendor booth at the post-race party.
Last year, we raised $19,000 for local families living in East Fort Bend County. Fifty sponsors contributed $12,600 to the total.
The money raised helped Fort Bend Human Needs Ministry provide food and financial assistance to children, families and seniors. Last year, the organization distributed $1,842,832 worth of food to families in need, keeping 12,565 children from going to bed hungry. This month, the organization will be handing out 1,000 backpacks filled with school supplies, shoes and food to children in the Fort Bend ISD, Stafford MSD and Lamar CISD.
Help us help them by signing up to run, walk or sponsor today!