October
2018
11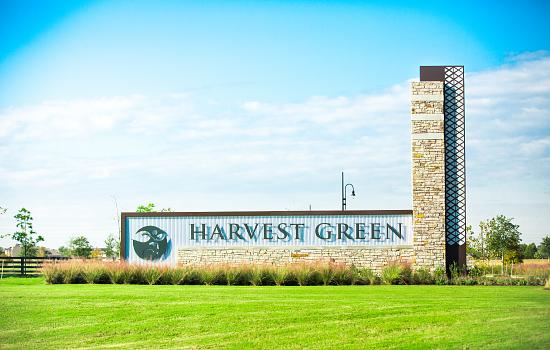 Pop the Champagne! We're Community of the Year!
If you listen closely, you might hear popping noises coming from the direction of our "farm-tastic" community. That would be us popping open a few champagne bottles to celebrate being named 2018 Master-planned Community of the Year by the Greater Houston Builders Association.
The coveted Houston's Best PRISM is awarded annually and, we have to tell you, the competition is fierce. We were honored just to have been nominated — winning was especially sweet.
What caught the judges eyes? It could have been our adorable goats, but we're pretty sure it's the unique lifestyle that you can only find in Harvest Green.
On our Village Farm, the farm educators do more than till the soil. They teach our residents how to grow their own produce, either in backyard gardensor as part of our Farm Club. They come up with some pretty tasty recipes for all that produce, too.
The Farmhouse, which also received a PRISM this year for Best Community Recreation Complex, is where the action is at — whether you enjoy swimming in the resort-style pool, working out in the fitness center or hanging out on the event lawn. It's so beautiful, Couture for a Cause held their annual gala here.
It's also the HQ for our amazing Director of Fun Sylvia Morgese. She plans more than 75 events per year for residents. In fact, she just organized our first charity 5K, which was a huge success. We don't know how she does it, but she does it well.
Did we win any other awards? We're glad you asked. We also won Best Television/Video Promotion of the Year. You can check it out on YouTube.
Yep, life is pretty good here in Harvest Green, but don't worry, we won't let the champagne or the awards go to our heads. We will never stop cultivating a better way of life because we don't want to just be the best — we want to be the best for your family.